Tom Bickley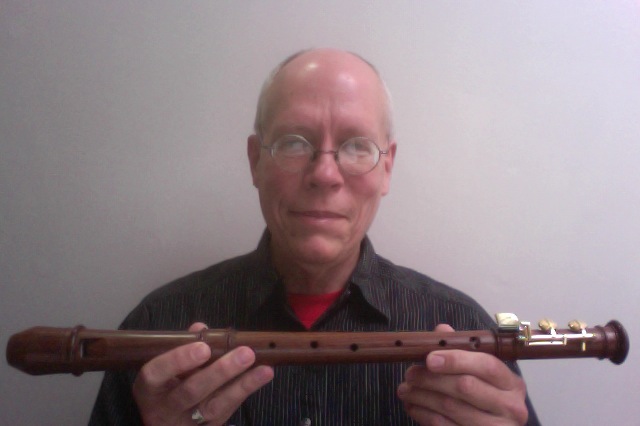 Tom Bickley composes electro-acoustic music, plays and teaches recorder, performs with Gusty Winds May Exist (with shakuhachi player Nancy Beckman), Three Trapped Tigers (with recorder players David Barnett and Judy Linsenberg), co-founded and directs the Cornelius Cardew Choir, and is on the Library Faculty (music, philosophy, math & CS, political science & public admin.) at CSU East Bay, and the music faculty of the Bay Area Center for Waldorf Teacher Training. He co-edited the recently published Anthology of Essays on Deep Listening. His education includes degrees in music, theology, and library and information science and the Certificate in Deep Listening. He lives with his spouse Nancy Beckman and cat 大福 (Daifuku) in Berkeley.
Antonio Bovoso
Treasurer
Antonio L. Bovoso is currently a Senior Managing Consultant within Hewlett Packard's Enterprise Security Products division. His interest in DLI initially started at a young age as he was often involved in setting up equipment for concerts and events. Antonio has a MSc in Information Assurance from Capitol College and is a Six Sigma certified Green Belt. He enjoys spending time with his three children, collecting art from the Harlem Renaissance period and attending social functions with good friends. His favorite quote is "Action is the foundational key to all success." – Pablo Picasso
Jonas Braasch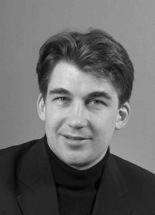 Vice-President
Jonas Braasch is an acoustician, musicologist, and sound artist who teaches courses in Acoustics, Music, and the Doctoral Seminar at the School of Architecture at Rensselaer Polytechnic Institute. He obtained a master's degree from Dortmund University (Germany, 1998) in Physics and two PhD degrees from Ruhr-University Bochum, Germany (2001, 2004) in Electrical Engineering/Information Science and Musicology. Mr. Braasch is the co-founder and director of the Communication Acoustics and Aural Architecture Research Laboratory (CA3RL) which is part of RPI's Architectural Acoustics Program. His research interests include Binaural Hearing, Multi-channel Audio Technology, Telematic Music Systems, Perceptual Audio/Visual Integration, Intelligent Systems, and Musical Acoustics. Jonas Braasch (co-)authored more than 60 journal and conference papers and 3 monographs. For his work, he has received funding from the NSF, NSERC, DFG (German Science Foundation), and NYSCA.
As a soprano saxophonist and sound artist, he has on-going collaborations with Curtis Bahn, Chris Chafe, Michael Century, Mark Dresser, Pauline Oliveros, Doug van Nort, and Sarah Weaver - among others.
Chris Chafe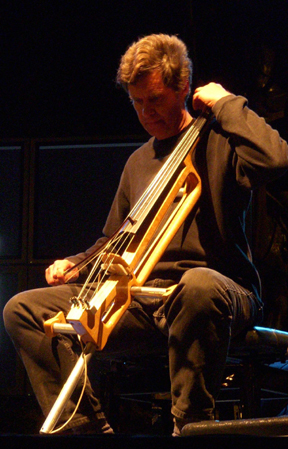 Chris Chafe is a composer, improvisor, cellist, and music researcher with an interest in computer music composition and interactive performance. He has been a long-term denizen of the Center for Computer Research in Music and Acoustics where he directs the center and teaches computer music courses. Three earlier year-long research periods were spent at IRCAM, Paris, and The Banff Center, composing and developing methods for computer sound synthesis. He is continuing the SoundWIRE experiments for musical collaboration over the Internet. An active performer, he has performed in Europe, the Americas and Asia. Discs of his works are available from Centaur Records. In the past year he has performed with Roberto Morales, Simon Rose, Pauline Oliveros, Roscoe Mitchell, Mark Dresser, and Dave Douglas, among others. A sound installation, The End of Winter, was recently featured at the Pasadena Museum of California Art. His doctorate in music composition was completed at Stanford in 1983.

Chris Chafe website
Viv Corringham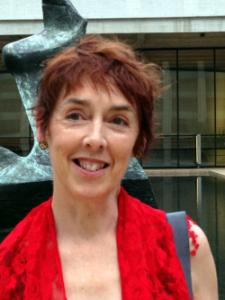 Viv Corringham is a British vocalist, composer and sound artist, currently based in New York, USA, who has worked internationally since the early 1980s. Her work includes music performances, installations and soundwalks. She is interested in exploring people's special relationship with familiar places and how that links to an interior landscape of personal history, memory and association.
Her ongoing project Shadow-walks has been presented in gallery shows from New York to Istanbul to Hong Kong. She is a 2012 and 2006 McKnight Composer Fellow through the American Composers Forum.
Orville Dale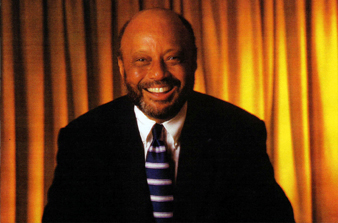 "Pauline Oliveros and the Deep Listening Institute have been an influential force in my life, opening my eyes, ears and mind to the possibility of how we can celebrate the remarkable sounds that surround us in our daily lives. I am honored to serve as a trustee of the Deep Listening Institute, one of the most "alive" organizations in the nation and globe.
David Felton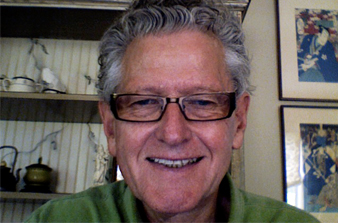 President
David Felton has spent his life experimenting with new forms of journalism and television writing. At the Los Angeles Times he won a Pulitzer Prize for his work covering the first Watts uprising and wrote a three-act play documenting the Summer of Love. At Rolling Stone Magazine his five-part study of Charles Manson, including a pre-trial interview, won the National Magazine Award. He edited Hunter S. Thompson's seminal Fear and Loathing in Las Vegas. Felton produced and wrote "MTV: the Reagan Years" for public television and helped develop the "Beavis and Butt-Head" show for MTV. In recent years he has run MTV Labs to encourage creative experimentation by the employees of MTV Networks. He is the author of Mindfuckers: a Source Book on the Rise of Acid Fascism in America.
Brenda Hutchinson
Brenda Hutchinson is a composer and sound artist whose work is based on the cultivation and encouragement of openness in her own life and in those she works with. Hutchinson encourages participants to experiment with sound, share stories, and make music. Brenda also improvises on a 9 1/2 foot tube with a gestural interface she designed. She has been an artist in residence at San Quentin Prison, Headlands Center for the Arts, Harvestworks, Exploratorium, Ucross and Djerassi. She is the recipient of the Gracie Allen Award from American Women in Radio and Television and has received support from the NEA, Lila Wallace, McKnight Foundation, and NYSCA and Meet the Composer among others. Recordings of her work are available through TELLUS, Deep Listening, O.O. DISCS, Frog Peak Music and Leonardo Music Magazine. Brenda will drive cross-country for any reason.
Ione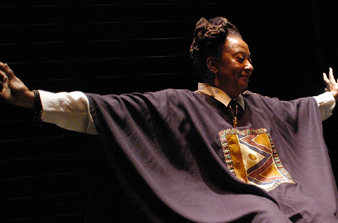 Artistic Director
Ione is an author/playwright/director and an improvising word/sound artist. Her works include the critically acclaimed memoir, Pride of Family; Four Generations of American Women of Color, Nile Night, Remembered Texts from The Deep, Listening in Dreams & This is a Dream! She is playwright and director of Njinga the Queen King, (BAM's Next Wave Festival) the dance opera Io and Her and the Trouble with Him (Union Theater, Wisconsin), The Lunar Opera; Deep Listening For_Tunes, (Lincoln Center Out of Doors) and the experimental narrative film Dreams of the Jungfrau, shot high in the Swiss Alps. All feature music and sound design by Pauline Oliveros. She and Oliveros are currently collaborating with Egyptian artists on The Nubian Word for Flowers, A Phantom Opera. Inspired by the Nubian Diaspora and the life of Lord Horatio Herbert Kitchener of Khartoum, the opera is "a deep dream exploration of the Colonial Mind". A specialist in dreams and the creative process, Ione conducts retreats throughout the world. She is Artistic Director of Deep Listening Institute, Ltd. and Director of the Ministry of Maåt, Inc. Both organizations act to foster harmonious world community.

Norman Lowrey
Norman Lowrey is a mask maker/composer, Chair of the Music Department at Drew University with Ph.D. from the Eastman School of Music. He is the originator of Singing Masks, which incorporate flutes, reeds, ratchets and other sounding devices. He has presented Singing Mask ceremony/performances at such locations as Plan B and SITE Santa Fe in Santa Fe New Mexico, Roulette and Lincoln Center in New York, and at the site of pictograph caves outside Billings, Montana. His most recent work has been making virtual versions of his masks for use by the Avatar Orchestra Metaverse online in Second Life.
"Musical imagination (and all art as far as I'm concerned) begins with listening. The Deep Listening Institute is doing work which is at music/art's heart. It's at the core of my life/work. To quote Keith Jarrett, "It's all about listening... and being ready.""

All Releases by Norman Lowrey

Pauline Oliveros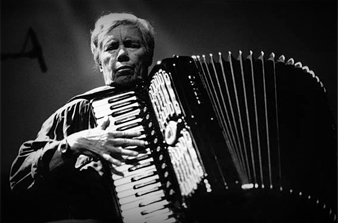 Executive Director
Pauline Oliveros (1932) has influenced American music extensively in her career spanning more than 60 years as a composer, performer, author and philosopher. She pioneered the concept of Deep Listening, her practice based upon principles of improvisation, electronic music, ritual, teaching and meditation, designed to inspire both trained and untrained musicians to practice the art of listening and responding to environmental conditions in solo and ensemble situations. During the mid-'60s she served as the first director of the Tape Music Center at Mills College, aka Center for Contemporary Music followed by 14-years as Professor of Music and 3 years as Director of the Center for Music Experiment at the University of California at San Diego. Since 2001 she has served as Distinguished Research Professor of Music in the Arts department at Rensselaer Polytechnic Institute (RPI) where she is engaged in research on a National Science Foundation CreativeIT project. Her research interests include improvisation, special needs interfaces and telepresence teaching and performing. She also serves as Darius Milhaud Composer in Residence at Mills College doing telepresence teaching and she is executive director of Deep Listening Institute, Ltd. where she leads projects in Deep Listening, Adaptive Use Interface. She is the recipient of the 2009 William Schuman Award from Columbia University for lifetime achievement. A retrospective from 1960 to 2010 was performed at Miller Theater, Columbia University in New York March 27, 2010 in conjunction with the Schuman award. She received a third honorary degree from DeMontort University, Leicester, UK July 23, 2010. Recent recordings include Pauline Oliveros & Miya Masoka and Pauine Oliveros & Chris Brown on Deep Listening.

Website | MySpace | Blog

All Releases by Pauline Oliveros
Olivia Robinson
Secretary
Olivia Robinson is a multimedia artist whose work spans performance, installation, research, and community engagement. Robinson's diverse body of work, which ranges in scale from hand-built textile circuits to architectural-scale inflatable structures, investigates issues of justice, identity, community, and transformation. She has received awards and honors from the National Endowment for the Arts, the New York State Council on the Arts, the Franklin Furnace Fund, the Harpo Foundation, the New York Foundation for the Arts, Sculpture Space, and the Center for Land Use Interpretation. Her work has been recognized in books, journals, and CD/DVD releases and has been presented at internationally recognized venues including the Baltimore Museum of Art, the WPA/Corcoran Museum, the Museo d'Arte Provincia di Nuoro in Sardegna, Italy, the Albany Symphony Orchestra, the Center for Photography at Woodstock, SIGGRAPH, ISEA, and Boston Cyberarts Festival. She is faculty in the Fiber Department at the Maryland Institute College of Art.
Doug Van Nort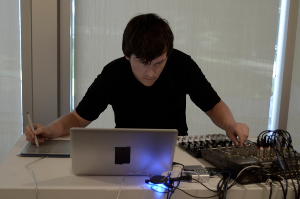 Doug Van Nort is a sonic artist/researcher and composer/performer of electroacoustic music. His work is dedicated to the creation of immersive and visceral sonic experiences, and to fostering personal and collective creative expression through works created for venues that range from the concert hall to remote transmissions and public spaces. His instruments are self-made and idiosyncratic systems which explore a sculptural approach to working with sound, and improvisation in partnership with machine processes. His source materials include any and all sounds discovered through attentive listening to the world.
Van Nort regularly presents his work in N. America and abroad. Recent projects have spanned compositions for networked digital ensembles, transforming an elevator into an electroacoustic sculpture, interactive textiles, creating + performing with machine listening/improvising systems, interactive music composition for a dance piece based on muscle sound, and improvising with sonified data streams from NASA's Kepler mission.
As a performer specializing in improvised electroacoustic music, Van Nort often performs solo as well as with a wide array of artists across musical styles and artistic media. Ongoing collaborations include Triple Point with Pauline Oliveros and Jonas Braasch, a duo with If, Bwana and working as a member of the Composers Inside Electronics. Recordings of Van Nort's music can be found on Deep Listening, Pogus and Zeromoon among other experimental music labels, while his writing has recently appeared in Organised Sound, the Leonardo Music Journal, the Journal of the Acoustical Society of America and the Journal of New Music Research.
Van Nort holds advanced degrees in music technology, media arts and performance, and mathematics. As a teacher, in recent years Van Nort has led workshops, seminars and courses on "Deep Listening through Electronics", which synthesize his experience of Deep Listening (certificate holder) and his life as a practitioner of sound-focused art/research. He is a Banting Fellow at Hexagram / Concordia University, actively collaborating with media artists and scholars as a member of the Topological Media Lab, and is also an Assistant Editor for the Computer Music Journal (MIT Press).
Johannes Welsch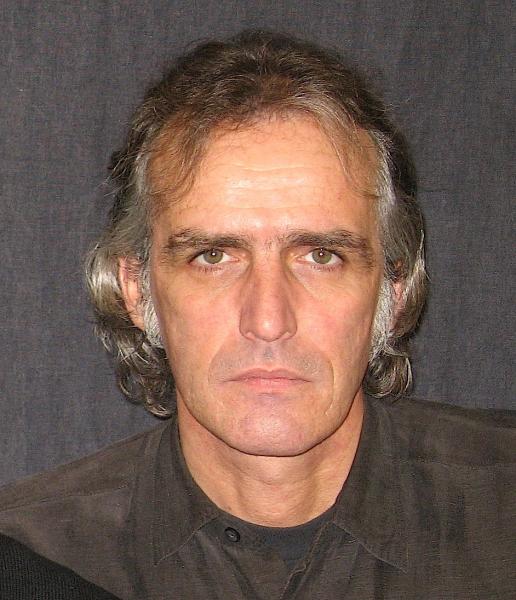 Johannes, a scholar/artist, is the founder of the Dunrobin Sonic Gym, a professional facility in Ottawa devoted to the experience, study and production of sound. As a percussionist he has for two decades been offering performances featuring one of the world's largest collections of fine gongs now on permanent display at the Dunrobin Sonic Gym. Johannes studied economics at the University of Miami and received his doctorate in Management from IESE, the University of Navarra's Graduate School of Management. He has taught and/or held research positions at IESE in Barcelona, IMD in Lausanne, The German Management Institute (USW) at Gracht Castle in Germany, Johns Hopkins University in Baltimore and the United Nations Food and Agriculture Organization in Rome.