Deep Listening: Art/Science
First International Conference on Deep Listening
My hope is to inspire scientific inquiry and research on listening as well as to bring world community together to share ideas and practice Deep Listening.
--Pauline Oliveros, Founder of Deep Listening Institute
Deep Listening: Art/Science is bringing together an exceptional and diverse group of creative practitioners, researchers and teachers that think Deeply about Listening. This is is the First International Conference on Deep Listening, and my hope is that this event will spark new conversations that lead to new research on the art and science of listening.
--Doug Van Nort, Conference Director

The conference will span two and half days and will feature over 75 presenters from around the world. Presentations will include lectures, workshops, performances, listening walks, poster sessions and roundtables. See detailed conference schedule below.

What is Deep Listening?
There's more to listening than meets the ear. Pauline Oliveros herself describes Deep Listening as "listening in every possible way to everything possible to hear no matter what one is doing." Basically Deep Listening, as developed by Oliveros, explores the difference between the involuntary nature of hearing and the voluntary, selective nature – exclusive and inclusive -- of listening. The practice includes bodywork, sonic meditations, interactive performance, listening to the sounds of daily life, nature, one's own thoughts, imagination and dreams, and listening to listening itself. It cultivates a heightened awareness of the sonic environment, both external and internal, and promotes experimentation, improvisation, collaboration, playfulness and other creative skills vital to personal and community growth.

Program
Confirmed Keynote Speakers Include:
"Deep Listening: Across Boundaries/ Across Abilities"
Composer/performer and Deep Listening founder Pauline Oliveros
Pau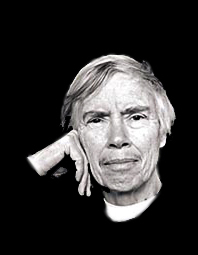 line Oliveros will discuss how Deep Listening became the focus of her work: her desire to open portals for creative expression for all people; the creation of community through listening and sounding together; participatory learning and how focus on listening may transform lives.
Pauline Oliveros (1932) has influenced American music extensively in her career spanning more than 60 years as a composer, performer, author and philosopher. She pioneered the concept of Deep Listening, her practice based upon principles of improvisation, electronic music, ritual, teaching and meditation, designed to inspire both trained and untrained musicians to practice the art of listening and responding to environmental conditions in solo and ensemble situations. During the mid-'60s she served as the first director of the Tape Music Center at Mills College, aka Center for Contemporary Music followed by 14-years as Professor of Music and 3 years as Director of the Center for Music Experiment at the University of California at San Diego. Since 2001 she has served as Distinguished Research Professor of Music in the Arts department at Rensselaer Polytechnic Institute (RPI) where she is engaged in research on a National Science Foundation CreativeIT project. Her research interests include improvisation, special needs interfaces and telepresence teaching and performing. She also serves as Darius Milhaud Composer in Residence at Mills College doing telepresence teaching and she is executive director of Deep Listening Institute, Ltd. where she leads projects in Deep Listening, Adaptive Use Interface. She is the recipient of the 2009 William Schuman Award from Columbia University for lifetime achievement. A retrospective from 1960 to 2010 was performed at Miller Theater, Columbia University in New York March 27, 2010 in conjunction with the Schuman award. She received a third honorary degree from DeMontort University, Leicester, UK July 23, 2010.
"Beyond Sound and Sensation: The Neurobiology of Listening"
Auditory Neuroscientist Seth Horowitz, author of "The Universal Sense: How Hearing Shapes the Mind"
Set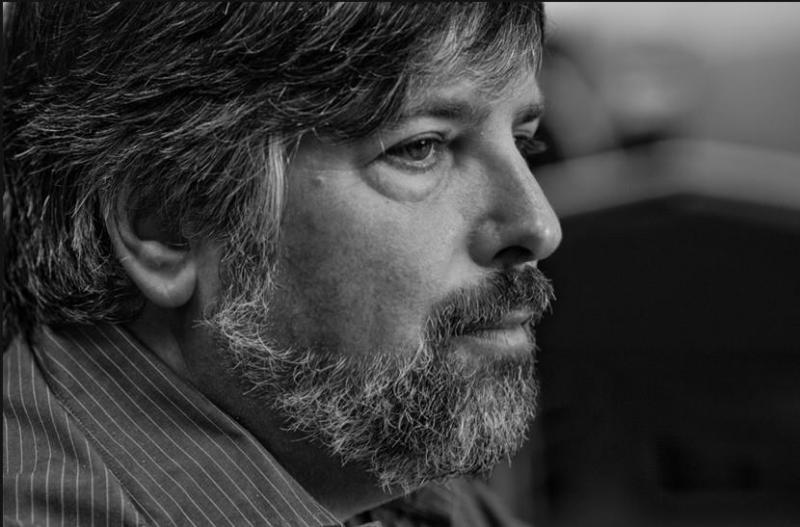 h S. Horowitz is neuroscientist with a Masters in psychology and Ph.D. in neuroscience from Brown University. A former professor in the Department of Neuroscience at Brown University, he has worked and published in comparative and human hearing, balance, sensory integration and sleep research. His research has been funded by grants from the National Science Foundation, The Deafness Foundation, and NASA. He has lectured in undergraduate and graduate classes in animal behavior, neuroethology, brain development, the biology of hearing, and the musical mind. As Chief Neuroscientist at NeuroPop, Inc., he has applied his basic research skills to real world applications including health and wellness, and works with The Engine Institute, a Rhode Island nonprofit dedicated to exploring the intersection of STEM and the arts on educational science outreach. His book "The Universal Sense: How Hearing Shapes the Mind" published by Bloomsbury was released in September 2012 and has received critical acclaim from both professional and public reviewers. He is married to artist China Blue and lives in Warwick, RI.


Conference-goers will also have the opportunity to register for the pre-conference workshop
Sound Sculpting and Deep Listening Through Electronics with Doug Van Nort
A 3-day Deep Listening Workshop on July 9-11, 2013
More Information Here
---
Conference Schedule
Subject to change
Friday, July 12th
Day One: The Art of Listening
8-9am - Breakfast and Registration

9-10:00am: Keynote: Deep Listening: Across Boundaries/ Across Abilities (Studio 2) - Pauline Oliveros, Deep Listening Founder
10:00-10:30am: Coffee Break
10:30am-12pm: Presentation session 1 (Studio 2)
Listening and Sounding in Hong Kong - Viv Corringham
Networked migrations: listening to and performing the "in-between" space - Ximena Alarcon
A sonically engaged collaborative sound art practice - Sean Taylor
The Composer Isn't There: a personal exploration of place in fixed media composition - Hilary Mullaney
12-1pm: Lunch
1-3pm: Workshops
Studio Beta:
1-2pm: Game / No Game: Deep Listening and Music Games for the Educator's Toolkit - Jennifer Wilsey
2-3pm: Unlocking the Young Deep Listener Through Rhythm Sticks and Pitched Tubes - Leila Ramagopal Pertl
Studio 2:
1-2pm: Avatar Orchestra Metaverse/Deep Listening/Cyberspace/Global Awareness - Avatar Orchestra Metaverse/Norman Lowrey
2-3pm: Awareness through Animation: Animated Notation and Deep Listening Practices In Education, Performance and Composition - Ryan Ross Smith
3-4:30pm: Posters (with coffee)
4:30-6:00pm: Presentation session 2 (Studio 2)
Incorporating Deep Listening Practices into Secondary General Music Classrooms - Monique Buzzarté
Researching sound in silence - Stijin Dickel
Using Deep Listening to Teach Entrepreneurship - Brian Pertl
Pedagogical and community oriented project on improvisation, by PFL Traject - Jean-Charles François
6:00-7:30pm: Dinner
7:30-9pm: Round Table: Deep Listening and Pedagogy (Studio 2)
Moderator: Maud Hickey
with: Thomas Ciufo, Michael Duch, Joseph Hoefs, Meg Schedel, Mary Simoni
9pm: DL Art/Science Concert I
Saturday, July 13th
Day Two: The Science of Listening
8-9am: Breakfast and Registration

9-10am: Keynote: Beyond Sound and Sensation: The Neurobiology of Listening - Seth Horowitz, auditory neuroscientist

10-10:30am: Coffee Break

10:30-11am: Listening and Hearing – New and Known (Studio 2) - Johannes Goebel
11am-12pm: Presentation session 3 (Studio 2)
Acoustics of Imaginary Sound - Chris Chafe
Deep Listening to Cicadas: A Once-in-17-Years Event - David Rothenberg
Listeners Are Observers and Musicians - Ann Warde
12-1pm: Lunch Break
1-2pm: Round Table: Hearing vs. Listening, Artistic and Scientific Perspectives (Studio 2)
Moderator: Lance Brunner
with: Pauline Oliveros, Seth Horowitz, China Blue, Ann Warde, Chris Chafe
2-4pm: Workshops
Studio Beta:
2-3pm Banding improvisations -Tomie Hahn
3-4pm Hearing the music in your mind - Bunita Marcus
Studio 2:
2-3pm From the Waters: an ensemble listening practice for the grieving process - Anne Hege
3-4pm The Adaptive Use Musical Instrument (AUMI): Music-Making and Improvisation for All Abilities - Leaf Miller
4-4:30pm: Coffee Break
4:30-6pm: Presentation session 4 (Studio 2)
AUMI with disabled people in Music therapy - Ralf Martin Niedenthal
Mediated Spaces: Using active listening exercises to reduce anxiety for chronic pain patients - Mark Nazemi
Creative Collaboration as Sound, Space, and Pattern Recognition - Gayle Young
Music Made from Being: Deep Listening, Embodiment, and the Shared Experience of Music - Michelle Nagai
6-7:30pm Dinner break
7:30-9pm Presentation Session 5 (Studio 2)
Listening (is) Sounding (is) Listening: Sonic Mimicry as Listening Practice - Tina Pearson
Destabilization and Time Distortion in Experiential Listening - Ben Richter
Sound Cairn: Virtual Spaces - Joseph Reinsel
Embodying Physics: A Physical Language for Physics - Adam Burgasser
9pm: DL Art/Science Concert II: Participatory Pieces (Studio 2)
Sunday, July 14th
Day Three: Experiential Presentations
8:30-9:30am: Breakfast
9-9:30am: Listening Walk with Viv Corringham
9:30-11am: Presentation Session 6 (Studio Beta)
Dynamic Soundscape Composition - Thomas Stoll
Listening for the Resonance of Peace: Vibrations of Fear and Love from Case Studies in Somalia and Afghanistan - Jonathan Rudy
Deep Listening in the Realization of Text Scores: A Human Sound Sculpture - Nomi Epstein
A well-tempered ear: Bridging the gap between improvisation and notated composition - Kristin Norderval
11am-1pm: Lecture/Concert 1 (Studio Beta)
Prosodic Body - Richard Kocik/Daria Fain
Samay Chakra: Listening to the world through sensors - Bart Woodstrup
Listening and playing in DIY-3D sound spaces - Björn Eriksson
1-2pm: Lunch Break
2-4pm: Lecture/Concert 2 (Studio Beta)
Paroxysmal Steel - Ted Krueger
Wired for Sound - Jay Kreimer
Composing with Otoacoutic Emissions, Ultrasonic Speakers, and Neurobiofeedback - Alex Chechile
4pm: Farewell
Deep Listening has been developed by Pauline Oliveros over the past 40 years as a way to enhance attention, listening and creativity for all. To this end it draws upon a wide variety of embodied practices as well as theories of cognitive science, and has been applied to a variety of fields. This includes pedagogy across all levels of education, creative arts therapy, the realization of new creative works, developing new performance paradigms across abilities and the pairing with new technologies to advance all of these fronts and more.
Deep Listening: Art/Science
invites practitioners and scholars to consider the experience of this practice and its use in creation, communication, improvisation, design and education. This conference equally invites scientific and philosophical discussions that describe the efficacy of the approach or point towards new directions or applications of Deep Listening.
Calendar:
Call for Submissions Deadline: April 1, 2013
Community Course: July 1-12, 2013
Conference: July 12-14, 2013
Contact:
For additional information and early submissions please contact Conference Director Doug Van Nort at
dvnt.sea@deeplistening.org