Tweet

The Women & Identity Festival is dedicated to the concept of women artists creating a vibrant and supportive community with each other. Through performances, exhibitions and virtual residencies that feature their work, the festival offers a forum for women dedicated to the arts; including writers, filmmakers, painters, sculptors, musicians, composers, actors, playwrights, dancers and performance artists. The festival is an opportunity to view and discuss work while exploring the personal aspects of what it means to be a woman artist working today.
March 2-April 13, 2013
13th Annual Women & Identity Festival Events

March 9-April 19 - Women & Identity Virtual Residencies
Each week a featured artist will curate the Women & Identity Facebook page. Over the course of the festival, one artist (or collaboration of artists) is given full access to the Annual Women & Identity Facebook page.

For one week as an "Artist-in-Residence," they have the opportunity to share their art (through images, sound, video, additional websites) while also sharing process and other sources of information/inspiration.

Artists & Dates:
Sonia Megías - March 9-15
Tina Pearson - March 16-22
Andrea Goodman - March 23-29
Sylvie Decaux & Susan Bottrell - March 30-April 5
Elizabeth Clark-Jerez - April 6-12
Jane Solorzano - April 13 - 19


---

March 2, noon to midnight
12-Hour Listening Marathon of Reverberations: Electronic and Tape Music 1961-1970 by Pauline Oliveros

With live visual art making from the community. This Marathon listening event is an opportunity to hear and interact with the 12-CD Box Set of Oliveros' rare electronic music from the 60s released by Important Records in 2012.

Pauline invites artists and others to set up their easels (or on the floor) to draw and paint, or to sculpt, crochet or knit while listening to her music. We will create a digital art show on our web site for those who want to show their work. Listeners always welcome. Participants are welcome to come and go (quietly) during the Marathon. Tea and coffee and light refreshments will be available. This Listening Marathon is dedicated to the memory of Dara Greenwald (1971-2012) Artist, Scholar, Activist & Commoner.
Deep Listening Space
77 Cornell St, Suite 303
Kingston NY
Admission: $5+ donation to DLI


---
Women & Identity Artists-in-Residence Anne Bourne & Heloise Gold at Deep Listening Space in Kingston, NY
Heloise Gold lives in Austin Texas. She is a performing artist, dancer, choreographer, T'ai Chi/Qi Gong instructor and co-founding director of Art From The Streets (a project for homeless artists). She has co-led 20 years of Deep Listening Retreats with Pauline Oliveros and Ione since its inception in 1991, conducts week-long T'ai Chi/Qi Gong Retreats annually at Rose Mountain Retreat Center in New Mexico, and teaches on-going classes at her movement-arts studio in Austin. Heloise has been teaching T'ai Chi since 1978. Her performance career traverses numerous paths beginning with childhood appearances with the Bolshoi Ballet (1962) to participating in many experimental happenings in NYC in the 1970's; to touring with The Deborah Hay Dance Company (1980's) to being a key player in the inventive work being spawned in Austin (1980's and 90's) to creating numerous original pieces spanning 30 years. Her book "Deeply Listening Body" was published in 2008. Heloise Gold's website

"Front and center in all of Heloise's creations: her commitment to experimentation; her deep caring for humanity; her trust in the intelligence of the body; her love of humor; her lifetime passion for creativity."

Anne Bourne improvises parallel streams of extended cello and voice. She is an improvising composer for dance, film, experimental context, digital media, and words. Anne traveled widely with songwriters as an arranger and accompanist, and can be heard on the early recordings of Jane Siberry and Loreena McKennit. Anne currently accompanies renowned choreographer Robert Desrosier, and has a quartet with three improvising cellists and a percussionist including Matt Brubeck, Nick Storring and Germaine Liu. Anne's music can be heard in the 2012 Ripper documentary film 'Occupy LOVE.' Anne is interested in musical expression being a point of departure for the resolution of difference tones, between peoples, landscapes, and individual paradox, through listening. Anne Bourne's website

Described by James Hale of CODA Magazine, Anne Bourne is "an earthy unrestrained, musical force."

Two Events from these wonderful artists will take place at the Deep Listening Space in Kingston, New York:

Saturday, March 23 at 8pm
Memory/ Recall: Just Passing Through...
An evening of dance, music and sound with Anne Bourne (cello), Heloise Gold (dance) & Ione (improvisatory text).
The audience should expect an intimate evening of performance, a blend of Heloise Gold's passion for experimentation in movement and humor, Anne Bourne's earthy, unrestrained expression through voice and cello and Ione's etheral openness and warmth through her voice and improvisatory text. The evening will also include a screening of Heloise Gold's experimental film "QuietNoisy Movie."

Deep Listening Space
77 Cornell St, Suite 303
Kingston NY
Admission: $15 Adults/$10 Students & Seniors
LIVE STREAMING ON OUR USTREAM TV CHANNEL
Ione is an author/playwright/director and an improvising text-sound artist. Her works include the critically acclaimed memoir, Pride of Family; Four Generations of American Women of Color, Nile Night, Remembered Texts from The Deep, Listening in Dreams & This is a Dream!. She is playwright and director of Njinga the Queen King, (Gulbenkian Foundation, Lisbon, Brooklyn Academy of Music's Next Wave Festival, Lincoln Center Out of Doors) and the dance opera Io and Her and the Trouble with Him (Union Theater, Wisconsin, Zaccho Dance Theater, San Francisco), and The Lunar Opera; Deep Listening For_Tunes, (Lincoln Center Out of Doors). Ione and Oliveros are currently collaborating on The Nubian Word for Flowers, A Phantom Opera. A specialist in dreams and the creative process, Ione conducts retreats throughout the world. She is Artistic Director of Deep Listening Institute, Ltd. and Director of the Ministry of Maåt, Inc. both located in Kingston, NY.

"Her enormous warmth, her living in ritual, her total openness to the voices from the spheres…was stunning." – Composer Janet Hammock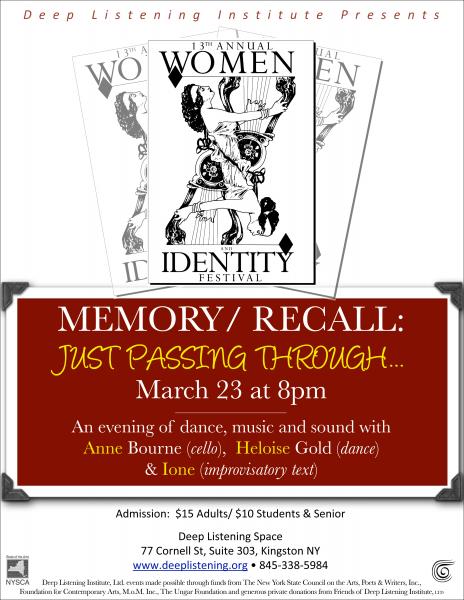 Sunday, March 24, 3-5pm
DEEPLY LISTENING BODY:
A Healing Movement Workshop with Heloise Gold
We will focus on the healing and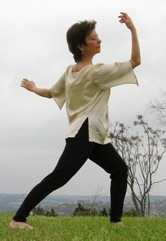 meditative techniques from the practices of T'ai Chi and Qi Gong. We will study a few movements of the Yang style form, as well as some qi gong exercises for bone and spine well being, and a walking qi gong from the Wild Goose form that focuses on cleansing the channels and building energy. These gentle techniques can help us to release stress as we quiet and nurture ourselves, build strength and connect to the healing powers of the universe.
We will also engage in free movement and sound improvisations designed to enhance our skills in listening and play, and to attune to our bodies as instruments of creativity and well being. We will get a taste of the ancient Chinese wisdom teachings of the Tao as well as musing on some recent research in the field of neurobiology and how it relates to our "deeply listening body" approaches.
Deep Listening Space, 77 Cornell St, Suite 303
Kingston, NY
Everyone is welcome! Call 845-338-5984 for more information. Fee:$35


---
Saturday, March 30 at 8pm
Pauline Oliveros, Doug Van Nort, David Arner and FILTER
Roulette, Brooklyn NY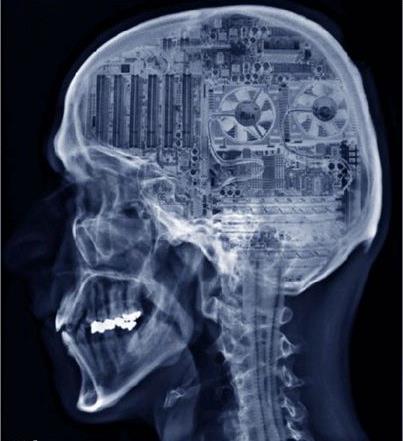 A world premiere! Expect a range from lush walls of sound to delicate electro/acoustic interplay throughout the course of the evening....

This electroacoustic improvising quartet features three humans (piano, accordion synthesizer, greis/electronics) and one machine (electronics) which reacts to its partners, transforming their sound in a musical dialogue. This evening will feature sets from each of three possible human-machine duos, followed by the full quartet.
Pauline Oliveros is a senior figure in American avant-garde music. Her career spans fifty years of boundary-dissolving music making. Oliveros is as interested in finding new sounds as she is in finding new uses for old ones. While her primary instrument is the accordion, her compositions and performances explore modes of making and listening to music enabled by technology. Since the 1960s she has influenced American music profoundly through her work with improvisation, meditation, electronic music, myth, and ritual. Recently awarded the John Cage award for 2012 from the Foundation for Contemporary Arts, Oliveros is Distinguished Research Professor of Music at Rensselaer Polytechnic Institute, NY, and Darius Milhaud Artist-in-Residence at Mills College, CA.

David Arner (piano) is a long time proponent of innovative music and spontaneous composition. His wide interests have encompassed the avant-garde, birding, mythology, astrology, modern dance and silent film within his musical pursuits. This Roulette performance marks his maiden voyage into the world of computer music.

Doug Van Nort is an experimental musician and sonic artist/researcher whose work is dedicated to the creation of immersive and visceral sonic experiences through the sculpting and radical transformation of his sonic environment. His instruments are custom-built electro-acoustic systems and his source materials include any and all sounds discovered through attentive listening to the world. He presents his work in a wide variety of contexts, collaborates regularly with Pauline Oliveros among many other humans, FILTER among several other machines and is excited by the sonic potential found in this new quartet.

FILTER is the Freely Improvising, Learning and Transforming Evolutionary Recombination system. Following in the tradition of Pauline Oliveros' Expanded Instrument System (EIS) and Doug Van Nort's Granular-feedback Expanded Instrument System (GREIS), FILTER listens to a fellow performers' sound and re-presents this material in a transformed state over the course of a performance as it moves its sound throughout the performance space. As with any sensitive musician, FILTER can mirror its improvising partner or it can suggest new musical directions, reacting to the given musical context.