Will Swofford Cameron
Will Swofford Cameron is a composer/improviser, filmmaker, writer and curator living in Brooklyn, NY, and is the founder of Saturnalia, a media consultancy and outsider publishing label dedicated to digital collaborations with artists, composers and experimental filmmakers. In the present time cycle he has been devoted to a continuum of solo performances and collaborations known as anahata: the rituals of akasha.
He has studied with noted composers Anthony Braxton, La Monte Young, Pauline Oliveros, Alvin Lucier, Pak Sumarsam and B. Balasubrahmaniyan. In 2004, Will received a three-year Deep Listening Retreat certificate and is an active workshop leader in the Deep Listening practice. At Wesleyan, he organized the student forum Deep Listening, Improvisation, and Ritual, a credited undergraduate tutorial introducing listening meditation and experimental music to a large group of academically diverse students.
Phala Tracy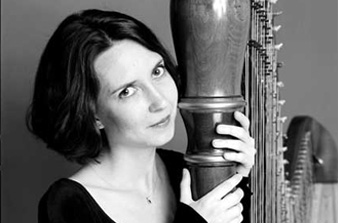 Phala Tracy - Harpist, composer, improviser, arranger, teacher, poet, deep listener. Phala is a versatile performer. From classical to pop, ragtime to free improvisation, she pushes the boundary of what one has come to expect from the pedal harp. A lover of nonsense, many of her songs and poems are imbued with a spirit of nonsensical whimsy. Her first album, "Critter Songs" is a collection of playful, imaginative songs for children. Phala lives and works in Minneapolis, MN where she teaches harp at the MacPhail Center for Music and Gustavus Adolphus College. BM Oberlin Conservatory of Music, MFA California Institute of the Arts.
Doug Van Nort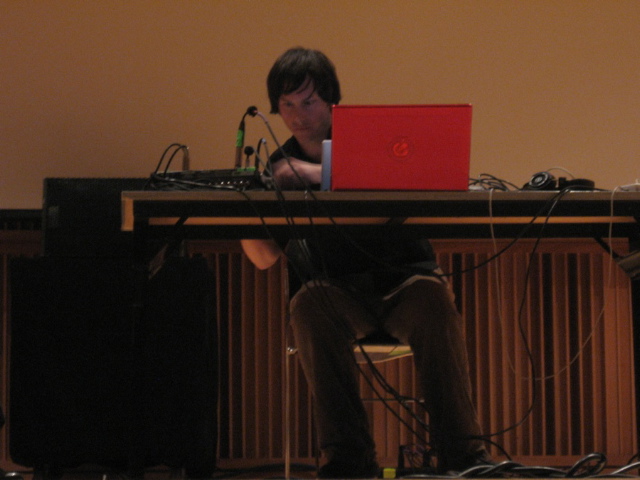 Doug Van Nort is a sound artist, composer and researcher. His work takes an experimental approach to technology, resulting in a unique mixture of research and creation. Recent projects have included installation pieces for interactive fabric instruments, electroacoustic compositions, analysis/synthesis systems for texture and noise, pieces for large ensembles of "laptop performers" over the internet, and intelligent agents for musical improvisation. These and other works have been presented at festivals and conferences across Europe, Japan and North America.
Van Nort improvises regularly with electronic and acoustic musicians using his custom GREIS software and amplified objects, currently performing in the trio Triple Point with Pauline Oliveros and Jonas Braasch. His work is documented on several experimental music labels (including Deep Listening) and in publications such as Organised Sound and Leonardo Music Journal. In addition to Oliveros and Braasch, current collaborators include Chris Chafe, Michael Century and Al Margolis.

Triple Point digital download

All Releases by Doug Van Nort
Katharina von Rütte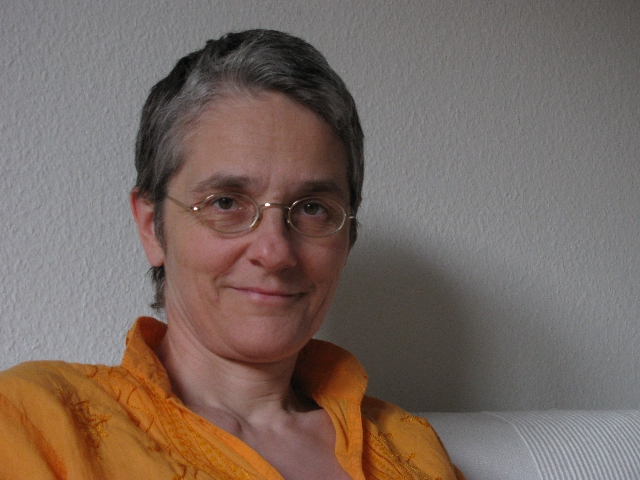 Katharina von Rütte lives and works as a singer (roots in Jazz), improviser, singing teacher, composer and lyricist/poet in Basel, Switzerland. She calls her current project "Continuous Weaving." There she creates with her voice an ongoing stream of music interweaving improvisations with her compositions, jazz standards and silence. It is a slow walk from moment to moment between silence and sound. She sings solo or accompanies her voice with two differently tuned acoustic guitars or piano.
Sarah Weaver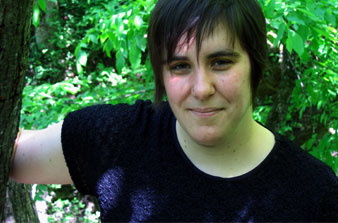 Weaver is a composer/improviser/performer based in New York. She is Artistic Director of multidisciplinary performance group Weave and Executive Director of the International Society for Improvised Music. Weaver plays trombone, didjeridu, and conch shell, and has performed at major venues throughout the United States. She has played with legendary performers Pauline Oliveros, Marilyn Crispell, Karl Berger, David Liebman, Walter Thompson, and Francois Jeanneau, among others. Weaver also teaches and advocates creative music education programs, making conference presentations and teaching programs on authentic creativity through listening.
Julia White
Julia White is a visual artist who is passionate about the power of creativity to heal and transform us, both personally and globally. Her most recent work, for example, Threads of Peace was initiated out of a need to reconnect with her own inner peace. Julia spends each day with her children, ages 1 and 2; a rich and wonderful experience! However, when friends would ask how she was coping, she would often reply, "I am holding a thread." Listening to herself, she realized- this thread was peace. So, with thread in hand, Julia embarked upon a new creative journey, where art is ritual and peace...she discovered, is within.
Lorah Yaccarino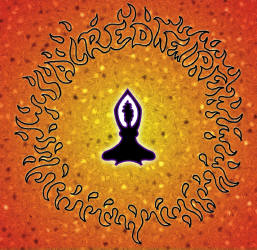 New York, USA
Guitarist and Composer
My identity as a woman and artist is a playful, nurturing, warrioress who plays a kick-ass guitar.
I am a composer and guitarist. Within these modalities I consider myself an expressionist in sound. I often use the ancient Greek modes and incorporate an occasional Indian Raga with organic drones and textures for the melodic content of most works. It is important to me to be highly attuned to the moment we are all creating. I open the 12 strings of my guitar to channel and invoke my muse and any willing and available spirits that want to come along for the ride.
Lorah first picked up the guitar at age 12 when she began her studies at the Brooklyn Academy of Music, and later continued at the American Institute of Guitar in Manhattan. As a vital element of the 80's East Village Music and Art scene Lorah has lead several bands and has been involved in many Off-Broadway and multi-media performances. In 1989 Lorah became interested in the effects of music and sound on the healing process. This led her to several pilgrimages to the Mediterranean and England. Here she explored ancient sacred /site/sites, capturing on tape the ambient rhythms and resonant textures of primeval temples. Feeling a deeper connection to the holistic nature of sound Lorah formed the groups Ritual Motion and Sacred Fire for the presentation of these new found ideas. At some point in the mid 90's Lorah connected with Ione, the world of Deep Listening and Pauline Oliveros. Some of Lorahs performances have been at The Knitting Factory, Rhythm Fest, Lincoln Center Out Of Doors Series, and the Woodstock Renaissance Fair.
Current project:
Critically-acclaimed author and Tarot reader Michael Yaccarino has teamed up with his cousin Composer and recording artist Lorah Yaccarino on the creation of a Tarot inspired sonata. Dealing with the feminine attributes of strength, desire, vulnerability, and passion each passage is an enthralling adventure with mystical dimensions.

http://www.sacredfireproductions.org
Gayle Young
Gayle Young plays two instruments of her own design. The amaranth is a 24-stringed zither with moveable bridges, based on an instrument built by Lou Harrison, and sharing many features of oriental stringed instruments such as the koto. The columbine is a percussion instrument using 61 steel tubes placed horizontally over a resonator, with a just intonation tuning of 23 pitches per octave.
Young is also the author of The Sackbut Blues, the biography of Hugh Le Caine, an early innovator in electronic instrument design. She has published many articles on aspects on musical innovation, and was the editor of Musicworks Magazine between 1988 and 2006; she is now the publisher.
Christine Zehnder-Probst
Christine Zehnder-Probst (1953) lives in Raeterschen, Switzerland. music educator, improviser, pianist, Deep Listening certificate holder, certificate holder for improvised chamber music of the Hochschule für Musik, Basel.
For the past 14 years she has tought music and improvisation to numerous groups of children and adults and has a longstanding experience in creating musical performances and theaters with children in public schools.
Started up and teaches "GANZ OHR", a regular listening and improvising training for earminded adults in Winterthur, Switzerland. As a musician she works and performs regularly with various ensembles. Instruments include piano, wooden flutes, voice and "Schwyzeroergeli".