Kenta Nagai
Kenta Nagai is a sound and visual artist based in New York City. He works with acoustic and electronic sound, visual media and live performance.
After completing undergraduate studies at Berklee College of Music in Boston (BA, 1996) Nagai moved to New York City. He began his NY career as a fretless guitarist playing on the streets, in subway stations and at clubs. His most recent compositional work, entitled Long, Long, Long, is an ensemble piece for traditional Asian instruments. It was presented at Roulette, in NYC, in October 2006. Nagai is also a featured performer on two recordings by the composer Laura Andel, "Somnambulist" (Red Toucan Records, May 2003, RT9322) and "In::tension:" (Rossbin Records, October 2005, RS022). As a performer on the shamisen, a traditional Japanese string instrument, Nagai has appeared in numerous concerts at venues including Sculpture Center in Long Island City and Carnegie Hall. From 1999 until 2002 Nagai was a composer in residence at The Cave Gallery in Williamsburg, Brooklyn. In addition to his work as a guitarist, Nagai is also involved in creating multi-media, interactive performance and installation and has collaborated with artists from various fields. These projects include a long-standing collaborative relationship with choreographer Boaz Barkan documented by filmmaker Miana Grafals in the short film "A Moving Portrait." This film was presented at Dance Theatre Workshop in NYC as part of the 2005 Dance on Camera Festival. More recently, Nagai worked with the photographer Hiroshi Sugimoto on the silent film "The Water Magician" (1933, directed by Kenji Mizoguchi) composing film score and performed at Japan Society, NYC and Hershhorn Museum at Smithsonian Institute. In 2005 and 2006, Nagai performed in "Flight of Mind " with choreographer Jennifer Monson. He continues his collaboration with Monson in 2007 through a multi-season project set in the Highland Park Reservoir in NYC.
Vonn New
Vonn New is a composer/performer who uses percussion, flutes, field recordings and computer processing to create sonic playgrounds for herself and others. Based in Hyde Park NY, she is engaged using music and listening in Quaker ministry to promote peacebuilding and the expression of joy as a response to violence. http://www.vonnnew.com
All Releases by Vonn New
Kristin Norderval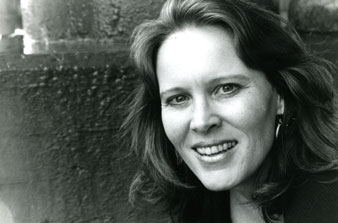 Kristin Norderval is a classically trained singer, improviser, and composer. Profiled by The New York Times in "Downtown Divas Expand their Horizons" and hailed as one of "new music's best" by the Village Voice, she performs a repertoire that spans the renaissance to the avant-garde. Both as a composer and as a performer Ms. Norderval has specialized in developing new works for voice and chamber ensembles, with special emphasis on small scale opera, multi-media, cross-disciplinary work, and works with interactive technology. Her collaborations have included work with choreographers, sculptors, filmmakers and installation artists as well as numerous new music ensembles. Commissions have included works for Den Anden Opera in Copenhagen, the Bucharest International Dance Festival in Romania, and jill sigman/thinkdance in New York City. She was the recipient of a Norwegian State Artist's Stipend (Statens kunstnerstipend) in 2004 and 2005 for the development of new multi-disciplinary work, the American Music Center's Henry Cowell Award in 2005, and the Jerome Composer's Commissioning Program in 2006. Upcoming commissions include works for the Parthenia viol consort and a multi-media work for DVD for the composer consortium "Sounding Out". Norderval's credits as a soloist include performances with the Netherlands Dance Theater, the San Francisco Symphony, the Oslo Sinfonietta and the Philip Glass Ensemble. She has recorded for CRI, Nonesuch, Mode, Deep Listening, Eurydice, Aurora and Point records. Norderval is currently a research fellow at Østfold University College in Norway.
Pauline Oliveros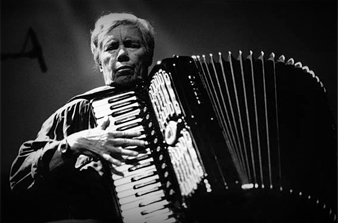 Executive Director
Pauline Oliveros (1932) has influenced American music extensively in her career spanning more than 60 years as a composer, performer, author and philosopher. She pioneered the concept of Deep Listening, her practice based upon principles of improvisation, electronic music, ritual, teaching and meditation, designed to inspire both trained and untrained musicians to practice the art of listening and responding to environmental conditions in solo and ensemble situations. During the mid-'60s she served as the first director of the Tape Music Center at Mills College, aka Center for Contemporary Music followed by 14-years as Professor of Music and 3 years as Director of the Center for Music Experiment at the University of California at San Diego. Since 2001 she has served as Distinguished Research Professor of Music in the Arts department at Rensselaer Polytechnic Institute (RPI) where she is engaged in research on a National Science Foundation CreativeIT project. Her research interests include improvisation, special needs interfaces and telepresence teaching and performing. She also serves as Darius Milhaud Composer in Residence at Mills College doing telepresence teaching and she is executive director of Deep Listening Institute, Ltd. where she leads projects in Deep Listening, Adaptive Use Interface. She is the recipient of the 2009 William Schuman Award from Columbia University for lifetime achievement. A retrospective from 1960 to 2010 was performed at Miller Theater, Columbia University in New York March 27, 2010 in conjunction with the Schuman award. She received a third honorary degree from DeMontort University, Leicester, UK July 23, 2010. Recent recordings include Pauline Oliveros & Miya Masoka and Pauine Oliveros & Chris Brown on Deep Listening.

Website | MySpace | Blog

All Releases by Pauline Oliveros
Shirley Panton-Benjamin
New York, USA
I am a visual artist/ writer/playwright and poet.
I am interested in documenting the world of women through my visual work, plays and poetry. The ability to document the lives of women, give them a voice through the arts is very important to my process as an artist.
As a woman I was able to find my voice through visual mediums as well as written expression. I see myself as a vehicle for telling the women's stories through art.
I use women's mythology from around the world as an underlying theme for most of the work that I do, particularly using the visual mediums.
My written work has more to do with contemporary issues that women are confronted with on a daily basis, survival issues: food, shelter, the lives of their children, careers and marital situations.
I further identify myself as an international woman artist because I am a woman of the world, looking to share and learn from my female contemporaries.
Raquel Rabinovich
New York, USA
Drawing
As a woman and an artist I identify with the myth of Persephone. Like her, I find wisdom in the dark places. "River Library" is a series of drawings made on paper with sediment from some of the Earth's major rivers. Mud embodies the earth's history, functioning like text to provide a trace, a memory of its existence. The process I use reenacts this history, for the drawings have their source in chaos, in the unformed darkness of mud. They develop by unfolding from disorder into order and form. The layering of sediment in the drawings parallels the formation of sediment in the depths of the rivers. Mud contains life, death, and stuff, encompassing the unwritten history of nature and culture. Ancient civilizations inscribed their histories on tablets they made with the sediment from the rivers alongside which they settled.
"River Library" – as both a metaphor of and a witness to our history – echoes and embodies those first libraries.
Catherine Schieve
Australia
inter-media artist living and working by the South Pacific in the rainforested Illawarra region of New South Wales, Australia. I compose music and sound; create paintings, exhibits, and installations; dig up earths and natural materials from desert and volcanic regions; collect Pacific shells, rocks, and artifacts from around the world; play numerous ethnic instruments; and combine any and all of these into creative works large and small. My studio is in the historic Barracks at Bomaderry, an hour's drive down the South Coast. My creative training is intensely experimental and exploratory, and so evolves my practice. Most recently I am producing performance-installations and solo exhibits, a large ongoing environmental project called Attunements, and a series of deep earthy pigmented works, rich in volcanic ash and bush-fire charcoal, called Dirt Poundings.
Scott Smallwood
Scott Smallwood was born in Dallas, Texas, and grew up at 10,000 feet in elevation in the Colorado Rockies. When Smallwood was 10 years old, his father gave him a cassette tape recorder, and ever since he has been fascinated by the possibilities of recorded sound. His work deals with real and abstracted soundscapes based on a practice of listening, improvisation, and phonography. He has worked with a variety of artists and ensembles, including Cor Fuhler, Mark Dresser, Ensemble SurPlus, The BSC, and Pauline Oliveros. His work has been presented worldwide, including recent presentations at Roulette in NYC, the Atlantic Center for the Arts, the 2006 Sonic Circuits festival in Washington DC, and the Kulturhaus E-Werk in Frieberg, Germany. His work has been released on Autumn Records, Deep Listening, Televaw, Simple Logic, Static Caravan, and Webbed Hand Records.
Bill Stevens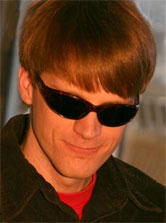 Bill Stevens (1977) is a graduate of the Oberlin Conservatory, Pi Kappa Lambda, with a major in music composition and an independently designed major in oral music. His work has been recognized by organizations including the National Foundation for the Advancement of the Arts (level one finalist, music composition) and the Whitehouse Commission on Presidential Scholars (1995). He is a member of the faculty of the Walden School Young Musicians Program and Teacher Training Institute, where he has designed and implemented the Jazz Musicianship curriculum. Bill is currently a fourth year student with Helix Training, a ministerial program bringing together psychological and spiritual teachings for the purposes of healing and transformation.