Raylene Campbell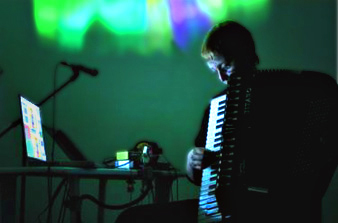 Raylene Campbell is an accordionist, improviser, composer, performance artist, audio/video artist, sound designer, teacher, and Deep Listening Instructor. Raylene is currently based out of Montreal, Canada and has a Master of Fine Arts degree from the Milton Avery Graduate School of the Arts, Bard College, NY. Raylene's creative process involves explorations of acoustic ecology, psychogeography, architecture (acoustic and social spaces), computer interactive technology, and audience interactivity in both performance and installation environments. Raylene often collaborates with other musicians, composers, performers, and artists of multitudinous disciplines.
Maria Chavez
New York, USA
avant-turntablist, visual artist
I am at the threshold of a new phase in my career and have learned a few things about myself as a woman and my work. Being involved in the sound art realm which is dominated by men and owning a men's clothing store in Williamsburg, Brooklyn has opened my eyes to the possibilities of communicating with men. Like a wolf in sheeps clothing, I have had the opportunity to work along side some very exclusive "boys clubs" and because of this my work has recieved even more attention than it would have without the cache of male names. The lessons I have learned is to be strong enough in my femininity and to keep focused on my work which isn't neccesarily feminine unless I'm commissioned to make it so, but is still relevant to my growth as an artist.
Abbie Conant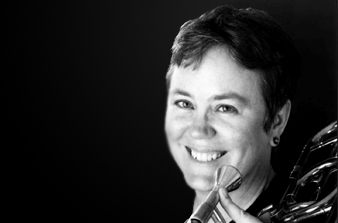 Abbie Conant received her Bachelor´s Degree (cum Laude) from Temple University in 1977. In 1976 she studied at Yale University, and in 1979 she received her Master´s Degree from the Juilliard School, followed by a Meister diploma from the Staatliche Hochschule für Musik in Cologne, Germany in 1984. From 1979 to 1980 she was solo trombonist of the Royal Opera of Turin, Italy. From 1980 to 1993 she was solo trombonist of the Munich Philharmonic.
The International Trombone Association Journal has featured Abbie Conant in a cover article and described her as "in the first rank of world class trombonists". She has recorded a highly acclaimed CD of trombone and organ music and performs internationally as a concerto soloist, recitalist, improviser and performance artist. This work has taken her to most of the large state theaters in Germany, where she hasperformed to great critical and public acclaim. In addition, in recent years she has performed as a soloist in over 60 American cities.
In 1992 the Baden-Würtenburg State Ministry for Education, in recognition of her international reputation as a trombonist, named her full tenured Professor of Trombone at the esteemed Staatliche Hochschule für Musik in Trossingen, Germany. In 1996 the 4200 members of the International Trombone Association elected her as their President elect. In August of 1998 she was the first woman to serve as a judicator for the International Trombone Competition in Geneva, Switzerland.
Her involvement with Pauline Oliveros and Deep Listening have supported her compositional talents and have resulted in a series of music theater works concerning the Holocaust which have been performed in Germany to large audiences with critical success. For her most recent project, entitled "The Wired Goddess and her Trombone", she is working with composers to create works for computer and trombone based on the theme of the goddess.
Viv Corringham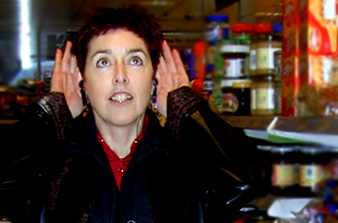 Viv Corringham is a British vocalist and sound artist, currently based in Minnesota, who has worked internationally since the early 1980s. Articles about her work can be found in Organised Sound (UK), Musicworks (Canada), and For Those Who Have Ears (Ireland). She received an MA Sonic Art with Distinction in 2001 from Middlesex University, England, and has had many awards, including a McKnight Composer Fellowship for 2006. Most recent works appeared in Art Colony, Grand Marais MN, Women in New Music Festival, Fullerton CA, Spark Electronic Music Festival Minneapolis MN, Rochester Art Center MN, Soundworks Festival, Cork, Ireland, and Midsummer Festival, Cobh, Ireland.