Nancy Beckman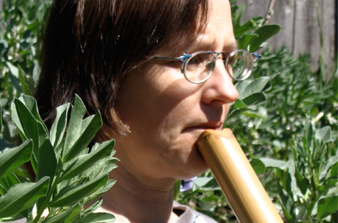 Nancy Beckman began studying the shakuhachi (Japanese bamboo flute) at Meianji Zen temple in Kyoto where she learned the traditional solo Zen Buddhist repertoire and received her license to teach. She studied shakuhachi and ethnomusicology at Wesleyan University and later used photography, shakuhachi, and Japanese language in site-specific performance art pieces. Currently based in Berkeley, California, she teaches the solo shakuhachi repertoire as a spiritual practice. She is also a Certified Music Practitioner in the Music for Healing and Transition Program. She performs with Tom Bickley in the ensembles Cardew Choir, Gusty Winds May Exist, and Dream Down Duvet (also with Viv Corringham).
Laura Biagi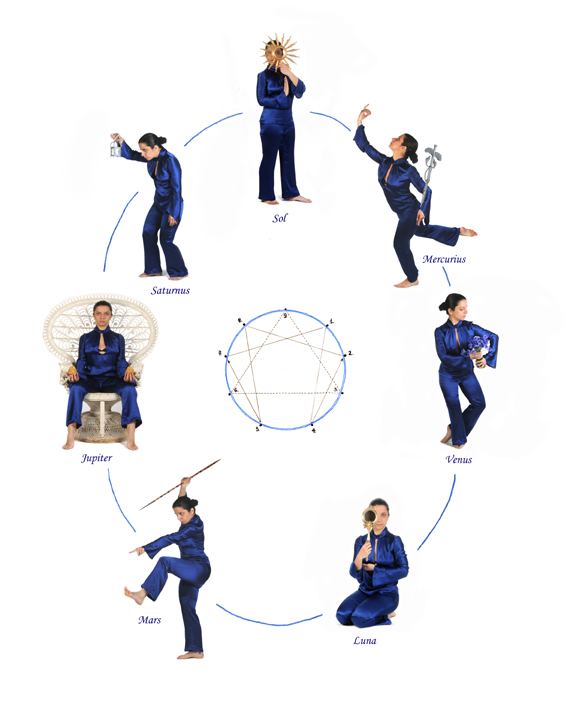 Florence, Italy
Performance art
I was born in Siena, Italy and now live between Firenze and New York. Traveling is a great gift.
My research is a journey towards self-knowledge. My tools are foreign exchanges, music, dance, art, astrology. My training comes from academic traditions and from oral traditions. I teach Italian folk music and dance and Florentine Renaissance art (New York University in Florence and Vassar College, NY) and work as a licensed tour guide in Florence, Italy. Both my performance work and my teachings are the fruit and the seed of my spiritual quest whose direction is in the accommplishment of wholeness. RESIDENCY PROJECT: "The Dance of the Sun", a dance piece based on the symbology of numbers 3, 7, and 9, and on the motion of planets. This piece was first presented at opening of the art exhibit ASTRALIA in Venice, Italy, May 2008.
Tom Bickley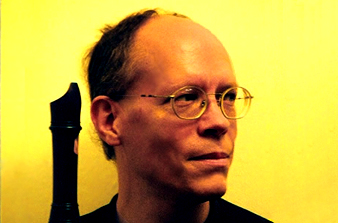 Tom Bickley (recorder + electronics + voice) listens to the world always hoping to hear more and more fully. He grew up in the semitropical soundscape of Houston, sojourned in Washington, DC
(studying music, religion, and information science) and came to California as a composer in residence at Mills College. In Berkeley he lives and sings at Incarnation Priory (an Episcopal Benedictine community), teaches privately, at the Bay Area Center for Waldorf Teacher Training and on the library faculty at California State University East Bay. He plays with shakuhachi player Nancy Beckman as Gusty Winds May Exist and directs the Cornelius Cardew Choir.
Anne Bourne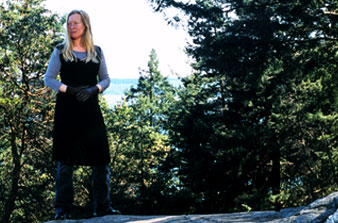 Anne Bourne is a composer, cellist and vocalist. She has performed and recorded internationally with many artists in creative music genres including Jane Siberry, Fred Frith eric chenaux, Copyright, Tom Cora, Sarah MacLachlan, Susie Ibarra, and Joelle Leandre among others. Anne has created scores for film and dance with Peter Mettler, Atom Egoyan, Andrea Nann and Michael Ondaatje. Anne first met Pauline Oliveros when she was invited to perform a distance concert with The Deep Listening Band in New York and groups in Paris and Toronto, in 1994. She then participated in the Rose Mountain Retreats for the years that followed until the milleneum shift. Bourne performed Oliveros' Primordial Lift recorded for TotE with Oliveros, Tony Conrad and David Grubbs. Anne was a participant in the DL Opera at Lincoln Centre with her young daughter Willa. Current recording called dearness, with John Oswald and Fred Frith on Spool. Anne improvises with dwct, Quorum, and Eve Egoyan. Anne "is an earthy, unrestrained musical force, she accompanies her cello with otherwordly vocalizing" - CODA magazine
Jonas Braasch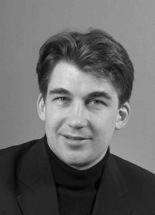 Vice-President
Jonas Braasch is an acoustician, musicologist, and sound artist who teaches courses in Acoustics, Music, and the Doctoral Seminar at the School of Architecture at Rensselaer Polytechnic Institute. He obtained a master's degree from Dortmund University (Germany, 1998) in Physics and two PhD degrees from Ruhr-University Bochum, Germany (2001, 2004) in Electrical Engineering/Information Science and Musicology. Mr. Braasch is the co-founder and director of the Communication Acoustics and Aural Architecture Research Laboratory (CA3RL) which is part of RPI's Architectural Acoustics Program. His research interests include Binaural Hearing, Multi-channel Audio Technology, Telematic Music Systems, Perceptual Audio/Visual Integration, Intelligent Systems, and Musical Acoustics. Jonas Braasch (co-)authored more than 60 journal and conference papers and 3 monographs. For his work, he has received funding from the NSF, NSERC, DFG (German Science Foundation), and NYSCA.
As a soprano saxophonist and sound artist, he has on-going collaborations with Curtis Bahn, Chris Chafe, Michael Century, Mark Dresser, Pauline Oliveros, Doug van Nort, and Sarah Weaver - among others.
Sadee Brathwaite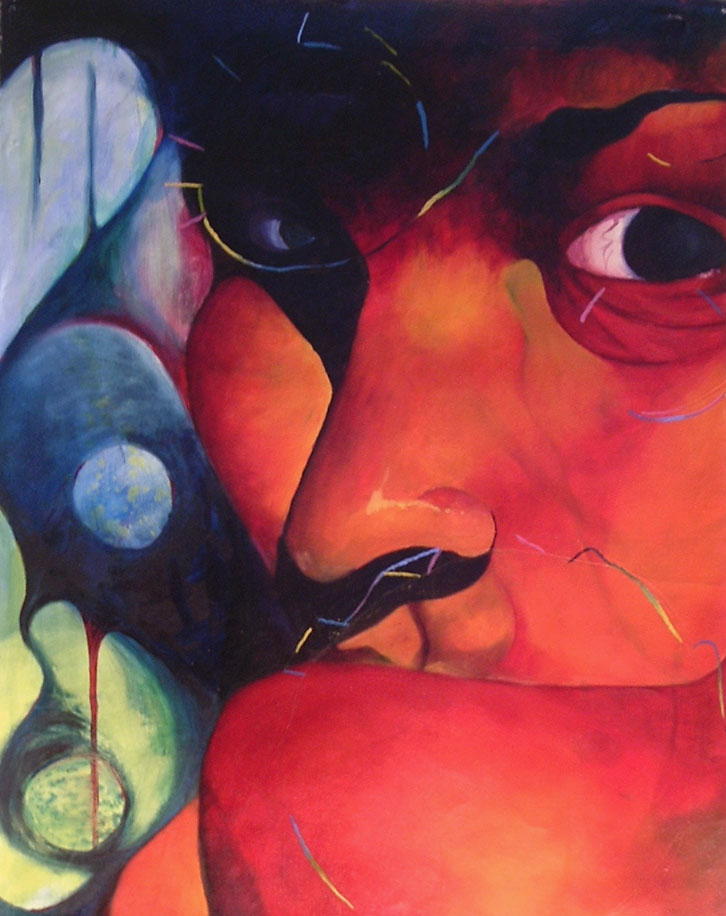 New York, USA
Visual Artist
As an artist who creates work that is almost exclusively about women, my identity as a woman and an artist is intrinsically linked. My work explores issues of beauty and universal womanhood. By painting the many faces of women I am able to connect to archetypal beings who celebrate women's energies, thoughts, dreams, memories and spirit. As I create this art I reveal apects of myself and my connection to womanhood. The work speaks in the language of multitude and I feel immense reverence in being able to translate my individuality as a woman artist into something far greater than myself.
Wendy Burch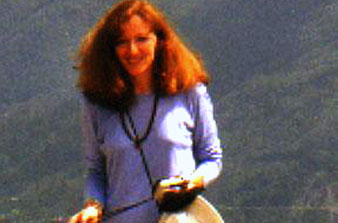 Wendy Jeanne Burch is a poet and singer/performer, published internationally, with her Masters degree in Creative Writing. She has performed with poetry, movement, and voice in various venues with other artists, including her late husband composer/performer Joe Catalano, Pauline Oliveros, Marianne Tomita-McDonald, Toyoji Tomita, Erika Rogers, and others. Her most recent book is Traffic Prayers, with CD, and is available through the Deep Listening Catalog.
Wendy also is an animal and people psychic communicator, and a Reiki Master; she owns two pet related businesses, and is a sculptor/artist. She lives with her partner, Jon Steel, and her puppy, birds, fish and snake in the beautiful Oakland Hills of California.
Monique Buzzarté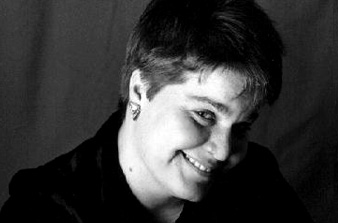 Monique Buzzarté is active in new music circles as a trombonist/composer. Honored as a "Soloist Champion" by Meet the Composer, she will be a featured performer in their 2007-08 season. Recent recordings include Zanana's Holding Patterns and the New Circle Five's Dreaming Wide
Awake (Deep Listening) along with John Cage's Five3 with the Arditti Quartet (Mode). She designed and developed a slide-mounted interactive live processing system for the trombone. Her advocacy work led to the admission of women into the Vienna Philharmonic Orchestra in 1997. 1999 DLI Certificate Recipient.