Mission Statement

Across Boundaries, Across Abilities

Deep Listening Institute (DLI) promotes the music and Deep Listening practice of pioneer composer Pauline Oliveros, providing a unique approach to music, literature, art, meditation, technology and healing. It fosters creative innovation across boundaries and across abilities, among artists and audience, musicians and non-musicians, healers and the physically or cognitively challenged, and children of all ages.

DLI supports and is supported by a worldwide network of musicians, artists, scientists and certified Deep Listening practitioners, an ever-growing community of Deep Listeners who strive for a heightened consciousness of the world of sound and the sound of the world. It provides a platform for composers, sound artists and improvisers of experimental new music and media, including recording, publication, distribution and booking services, the Deep Listening catalog, artist in residency programs, and the development of new sound technologies. Through Deep Listening workshops, retreats, intensives, online webinars, and certificate programs, DLI expands the Deep Listening practice and community.

The Institute has always recognized the importance of emerging technologies in building the creative community, particularly telematics technologies like SKYPE, streaming and other internet applications including social media. The Telematic Circle on the DLI website allows musicians from distant venues to perform with each other in real time. DLI's Virtualsoundexchange.net provides advice and technical support for telematics activities. Online "Dream Residencies," in conjunction with an Annual Dream Festival feature Deep Listening Certificate holders and others participating in music, sound art, dream telling, live performance and children's dream art. All are available in real time as well as in archives on the DLI website.

Finally, the Adaptive Use Musical Instrument (AUMI), free software developed by Oliveros and her students at Rensselaer Polytechnic Institute, with continuing research and development by the DLI AUMI team, is enabling children with extreme physical and cognitive disabilities to play music and improvise with each other, often for the first time.

The Deep Listening Institute is committed to making the practice of Deep Listening accessible to all people of all abilities, helping them enjoy a richer and more creative life and building a community more attuned to the harmonies of the world.

SO WHAT IS DEEP LISTENING?

There's more to listening than meets the ear. Pauline Oliveros herself describes Deep Listening as "listening in every possible way to everything possible to hear no matter what one is doing." Basically Deep Listening, as developed by Oliveros, explores the difference between the involuntary nature of hearing and the voluntary, selective nature – exclusive and inclusive -- of listening. The practice includes bodywork, sonic meditations, interactive performance, listening to the sounds of daily life, nature, one's own thoughts, imagination and dreams, and listening to listening itself. It cultivates a heightened awareness of the sonic environment, both external and internal, and promotes experimentation, improvisation, collaboration, playfulness and other creative skills vital to personal and community growth. Plus it's a ton of fun.

Books on Deep Listening:
Deep Listening: A Composers' Sound Practice by Pauline Oliveros
Listening in Dreams by Ione
Deeply Listening Body by Heloise Gold
Anthology of Essays on Deep Listening - Monique Buzzarté & Tom Bickley, editors
---
Pauline Oliveros
Executive Director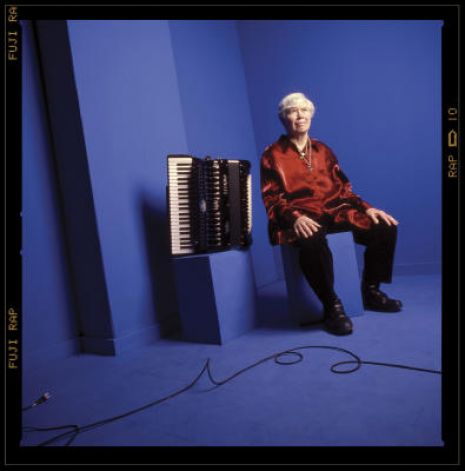 Pauline Oliveros (1932) has influenced American music extensively in her career spanning more than 60 years as a composer, performer, author and philosopher. She pioneered the concept of Deep Listening, her practice based upon principles of improvisation, electronic music, ritual, teaching and meditation, designed to inspire both trained and untrained musicians to practice the art of listening and responding to environmental conditions in solo and ensemble situations. During the mid-'60s she served as the first director of the Tape Music Center at Mills College, aka Center for Contemporary Music followed by 14-years as Professor of Music and 3 years as Director of the Center for Music Experiment at the University of California at San Diego. Since 2001 she has served as Distinguished Research Professor of Music in the Arts department at Rensselaer Polytechnic Institute (RPI) where she is engaged in research on a National Science Foundation CreativeIT project. Her research interests include improvisation, special needs interfaces and telepresence teaching and performing. She also serves as Darius Milhaud Composer in Residence at Mills College doing telepresence teaching and she is executive director of Deep Listening Institute, Ltd. where she leads projects in Deep Listening, Adaptive Use Interface. She is the recipient of the 2009 William Schuman Award from Columbia University for lifetime achievement. A retrospective from 1960 to 2010 was performed at Miller Theater, Columbia University in New York March 27, 2010 in conjunction with the Schuman award. She received a third honorary degree from DeMontort University, Leicester, UK July 23, 2010. Recent recordings include Pauline Oliveros & Miya Masaoka and Pauine Oliveros & Chris Brown on Deep Listening.

Website | MySpace | Blog
All Releases by Pauline Oliveros


Ione
Artistic Director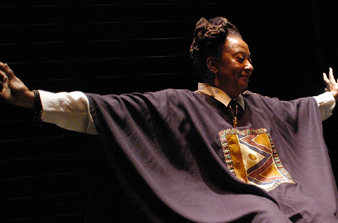 Ione is an author/playwright/director and an improvising word/sound artist. Her works include the critically acclaimed memoir, Pride of Family; Four Generations of American Women of Color, Nile Night, Remembered Texts from The Deep, Listening in Dreams & This is a Dream! She is playwright and director of Njinga the Queen King, (BAM's Next Wave Festival) the dance opera Io and Her and the Trouble with Him (Union Theater, Wisconsin), The Lunar Opera; Deep Listening For_Tunes, (Lincoln Center Out of Doors) and the experimental narrative film Dreams of the Jungfrau, shot high in the Swiss Alps. All feature music and sound design by Pauline Oliveros. She and Oliveros are currently collaborating with Egyptian artists on The Nubian Word for Flowers, A Phantom Opera. Inspired by the Nubian Diaspora and the life of Lord Horatio Herbert Kitchener of Khartoum, the opera is "a deep dream exploration of the Colonial Mind". A specialist in dreams and the creative process, Ione conducts retreats throughout the world. She is Artistic Director of Deep Listening Institute, Ltd. and Director of the Ministry of Maåt, Inc. Both organizations act to foster harmonious world community.