Dear Friends:
IMPORTANT NOTICES
For Inquiries related to Permissions for the use
of music, photos, writings of Pauline Oliveros
contact: IONE,
Executrix and Trustee of The Pauline Oliveros Trust
The Deep Listening Catalog
containing CDs, DL Publications and scores are
available here; paulineoliveros.us/store.html
Catalog Information and Sales:
Al Margolis, pogal@pogus.com
Deep Listening Institute has merged with RPI to become

The Center for Deep Listening at Rensselaer
under the direction of Tomie Hahn.



For information about Deep Listening Workshops, Retreats and ongoing Deep Listening Certification Programs, please contact Hahnt at RPI.edu.
CDL website: http://www.deeplistening.rpi.edu/
FaceBook: https://www.facebook.com/groups/570842616417932/
---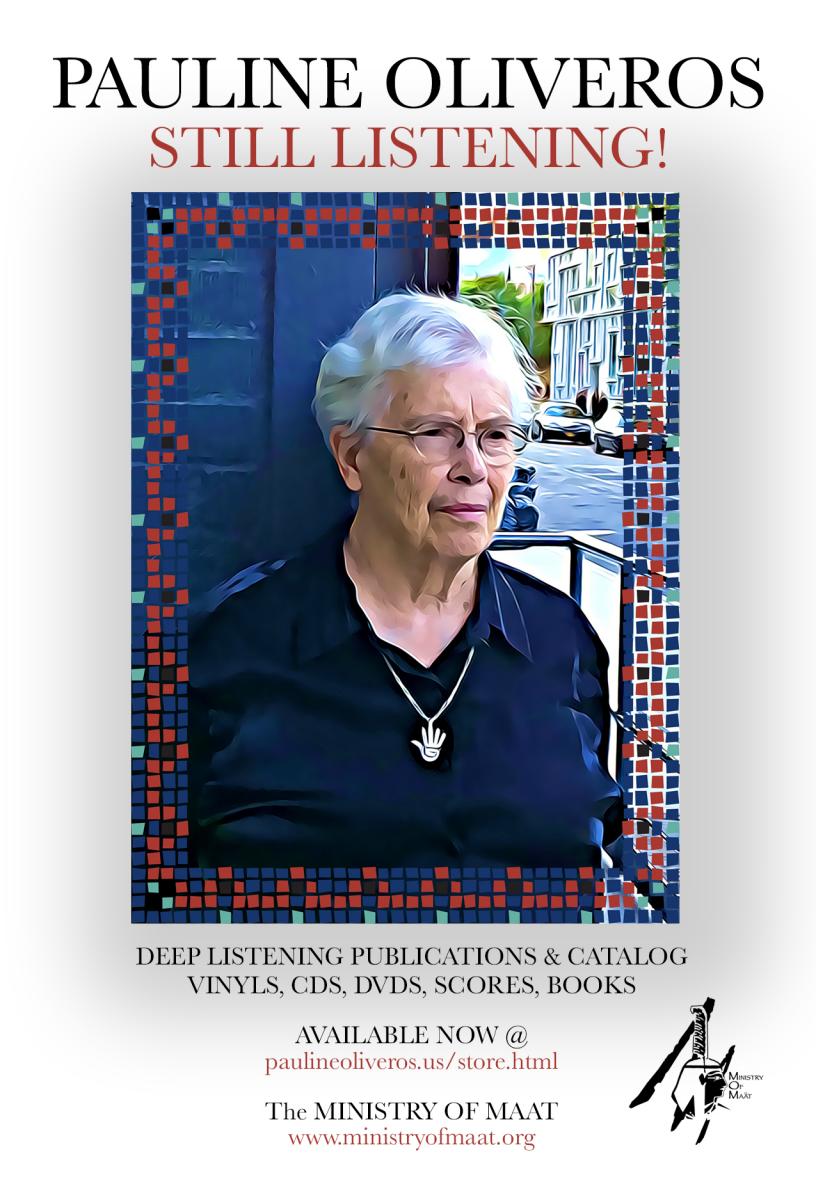 Deep Listening Institute (DLI) has promoted the music and Deep Listening practice of pioneer composer Pauline Oliveros, providing a unique approach to music, literature, art, meditation, technology and healing. DLI fosters creative innovation across boundaries and across abilities, among artists and audience, musicians and non-musicians, healers and the physically or cognitively challenged, and children of all ages. This ever-growing community of musicians, artists, scientists and certified Deep Listening practitioners strives for a heightened consciousness of the world of sound and the sound of the world.
​ ​
All continuing now through